I am captivated by beauty and I have a great eye for detail.
Come to Ca'n Perlita and see for yourself.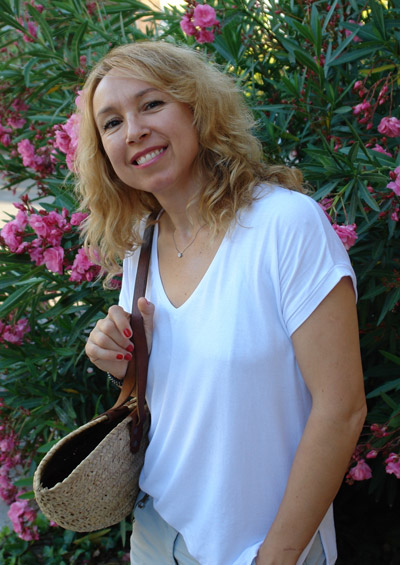 I am curious, open-minded and easy-going…
Hello, my name is Analía and I am the owner of Ca'n Perlita. My main goal while restoring and decorating the house was to allow my guests experience the real Majorcan lifestyle.
Just like you, I love travelling and discovering the world's different cultures. Nevertheless, there is not a single day that goes by without me thinking about how lucky I am to live here. Majorca is still a paradise, an almost unreal world.
There is beauty, fun and wealth been all around, with new visitors arriving each day and falling in love with the island. Being a host makes me know the needs of a traveller, in regards to activities and must do's while on holidays.
I am proud to assist my guests as much as I can so that they can get the most out of their stay on this gorgeous island and I hope you love it as much I do.